Downloading and Installing Sample Libraries, Sound Libraries, Drum Samples, Audio Files from Epic Stock Media is easy.
Depending on the product you purchased your sound files will be downloaded in compressed in .rar or .zip formats. For .rar, & .zip files you will need to uncompress or (unarchive) them before using.
If you have already downloaded all the files please follow this guide for How to Extract RARS and Zips.

If you have not downloaded your files yet, start here. There are 2 ways to get your downloadable files. Via order confirmation email sent after purchase or Via your Epic Stock Media Account.
1. Via Order Confirmation Email Sent After Purchase.
After your purchase is complete from the site you will receive an order confirmation email. On this email you will see a section labeled 'Downloads' highlighted in blue downloadable file links. Click a link and the downloading will start after a few seconds. Usually it's best/faster to download one file at a time.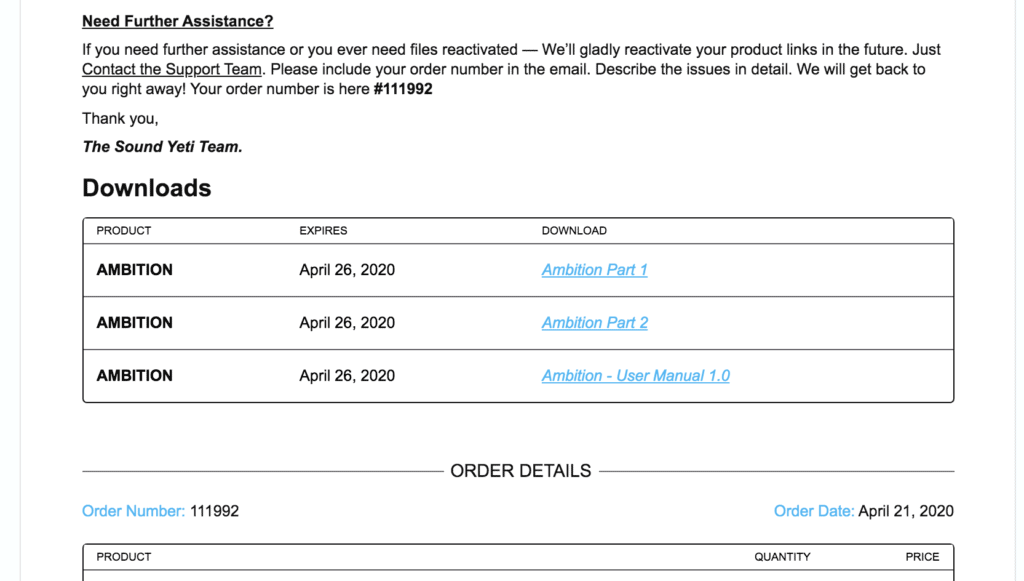 2. Via Your Epic Stock Media Account
You can also get access to your downloadable products by following the steps below.
Log in to your Epic Stock Media Account.
Navigate to the product that you want to download. Located on the 'My Downloads' page or on the 'My Orders' page.
Find the 'Download' buttons.
'Hover' over the 'Download' button. A dropdown will appear showing the associated files related to your product. These are ready for download.
Click a product in the list and the files will start downloading after a few seconds.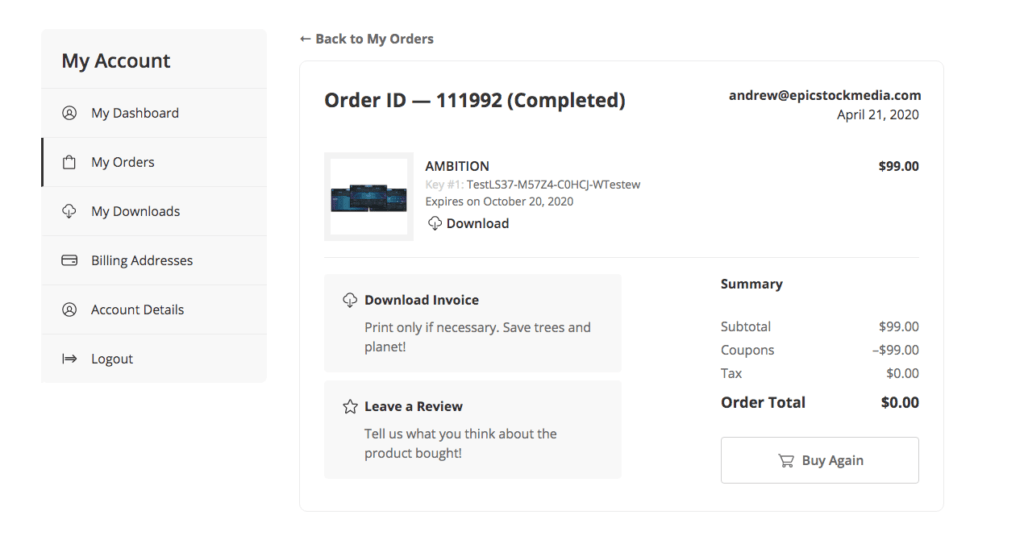 Follow this guide for How to Extract RARS and Zips.
Note** Please remember that your product download links by default will expire in 5 days from the order date. Please Download ASAP and make backups. You can reactivate your download links at any time. Follow this link to learn how to do so.
Need Further Assistance?
If you have any issues during this process please open a support ticket at the bottom of this page. We will be glad to assist you further.